The Jewel of Baja
San José del Cabo is the closest tourist town to the international airport (SJD). Most tourists have the idea that Los Cabos is just Cabo San Lucas, the arch and the nightlife, but they leave aside the relaxed side of the Baja.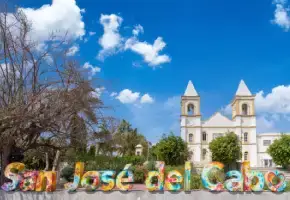 In the small City of San Jose del Cabo you can admire its well-preserved colonial architecture walk through its cobbled streets, and stroll quietly, especially in its central square, adorned with a kiosk with the iconic letters of San Jose del Cabo adorned by a renowned local artist and In the background is the parish of San José, steeped in history as it was the first mission built by the Spanish when they arrived in Baja California Sur.
Besides its history, pleasant atmosphere, and tranquility, you can find restaurants and bars of all kinds, from gourmet international food to typical Baja food to delight you.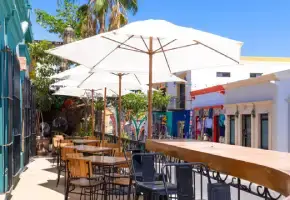 Another attraction that has gained a lot of strength in recent years is the so-called Paseo del Arte or Art Walk, where every Thursday from 5 to 9 at night between November and July the streets surrounding the downtown square are closed to the pass of automobiles so that pedestrians can walk calmly in the streets where open-air shows and walk among the art galleries that keep their doors open so that tourists can enter, appreciate and listen to the artists who present their works and share red wine and canapes.